The State & Denki—2020 Summer Theatre Festival
Our Theatre X Theatre Space
(Hong Kong)
The State & Denki—2020 Summer Theatre Festival
Our Theatre X Theatre Space
(Hong Kong)
The State & Denki—2020 Summer Theatre Festival
Our Theatre X Theatre Space
(Hong Kong)
The State & Denki—2020 Summer Theatre Festival
Our Theatre X Theatre Space
(Hong Kong)
The State & Denki—2020 Summer Theatre Festival
Our Theatre X Theatre Space
(Hong Kong)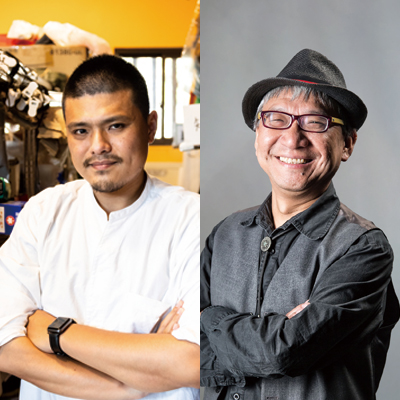 Date

2020/09/04

Venue

Xinying Cultural Center
Comments on the Finalist
Our Theatre's practice has always concentrated on vernacular language as a creative topic. This work revolves around Taiwanese and Hong Kong citizens' personal turmoil and the meager prospects of individual fate when both places have successively faced the tumultuous times inflicted with political evils. At the same time, the work also transforms the vernacular languages of both places into a suitable foundation of two resonating tones. The interspersed and alternating narratives of Taiwan's and Hong Kong's past and present on the stage become a keen portrayal of how native languages are the foremost site to be intervened and interrupted by oppressive political regimes. While the suppression of the Taiwanese language in the past is juxtaposed and compared to Hong Kong's present time, the latter's loss of voice becomes a warning for the former's future as well. By metonymically braiding historical facts and fictional texts, the work makes the audience in awe of the history's cruel inevitability. (Commentator / LIN Yu-Shih)
Artwork Introduction
The State & Denki is the first co-production that brings together the resources of four separate institutions in Yulin County, Chiayi County, Chiayi City and Tainan's Xinying District. Co-presented by Hong Kong-based Theatre Space and Taiwan's Our Theatre, the work tells the stories in the Denki Theatre in Madou, Tainan and the State Theatre in Hong Kong. In the form of a musical, the work discusses the rise and fall of native languages and cultures on the two islands and respectively interprets Taiwan in the 1940s to the 1950s as well as Hong Kong in the year of 2030 through lyrical narratives contrasted with dark humor, Taiwanese Nakasi and Cantonese cinematic styles in the 1990s. Consequently, the greatest challenge and feature in this production has been the staging of two completely different works on one stage at the same time.
About the Artist
Our Theatre was founded by a group of local students in Chiayi in 2003. Dedicated to developing theatrical aesthetics different from the perspectives of metropolitan theatres, the theatre company incorporates local folk culture into contemporary theatre, which helps promote performing arts to the general public and the society at large. "Taiwanese language" and "folk elements" form the most prominent features of Our Theatre's creative work. A frequent nominee of the Taishin Arts Awards, Our Theatre has represented Taiwan to perform at the Edinburgh Festival Fringe in the UK, the Sibiu International Theatre Festival in Romania, and other international culture and arts festivals. Over the 18 years of its establishment, they have performed more than 700 shows. In 2018, Our Theatre founded Chiayi's very first small-scaled theatre space—Sinkagitso.
Theatre Space was founded in Hong Kong in 1998. The theatre company has created high-quality translated plays and has broadened audiences' horizons within the limited theatre space. The theatre company ruminates over real life through theatrical performances and fosters a close interaction between theatre and society. Theatre Space is the recipient of more than 10 awards from Hong Kong's benchmark performing arts award, the Hong Kong Drama Awards, and has been honored with over 43 nominations. In recent years, they have been regularly invited to the Tainan Arts Festival and have created box office records with their well-received performances.