Performing Arts Award Winner_ Dances for Wu-Kang Chen—2020 Taipei Arts Festival
CHEN Wu-Kang X Jérôme BEL
Performing Arts Award Winner_ Dances for Wu-Kang Chen—2020 Taipei Arts Festival
CHEN Wu-Kang X Jérôme BEL
Performing Arts Award Winner_ Dances for Wu-Kang Chen—2020 Taipei Arts Festival
CHEN Wu-Kang X Jérôme BEL
Performing Arts Award Winner_ Dances for Wu-Kang Chen—2020 Taipei Arts Festival
CHEN Wu-Kang X Jérôme BEL
Performing Arts Award Winner_ Dances for Wu-Kang Chen—2020 Taipei Arts Festival
CHEN Wu-Kang X Jérôme BEL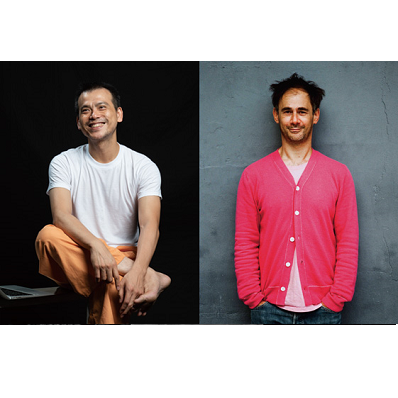 Date

2020/07/31

Venue

Zhongzheng Auditorium, Taipei Zhongshan Hall
Jury's Comments for the Performing Arts Award Winner
Dances for Wu-Kang Chen is composed of 10 dance/non-dance sections, which pose the question "what is dance" while exploring the core of the performer's life. The work of Jérôme BEL's aesthetic propositions in collaboration with Wu-Kang CHEN's directing and performance reflects CHEN's life experiences and his interpretation of creative propositions through various forms of performance. Instead of being constrained by the conceptual framework, the performance embodies the richness of life, highlighting the traces left in the performer's body by his artistic formation and career development. The work is a successful demonstration of the creative quality of performance in constructing the uniqueness of an individual.
Comments on the Finalist
The work combines Jérôme BEL's creative concept with CHEN Wu-Kang's brilliant directing and performance. In collaboration, the two dancer-choreographers gradually infer and pose several questions: "What is dance?" "What are we viewing when viewing a dance?" "If a performer only verbally describes a dance to incite the audience's imagination, can the performance be viewed as a dance?" In terms of its meaning, the work does not simply discuss dance with dancing, but even explores it by "not dancing." For the creators, this work intricately weaves Chen and Bel's artistic careers through the arrangement of different passages. "Concept" and "performance" compete and complement each other, producing an outstanding work. (Commentator / WEI Wan-Jung)
Artwork Introduction
Due to the global pandemic last year, the entry and departure restrictions in response to the COVID-19 outbreak forced the Taipei Arts Festival to cancel half of its programs this year and came up with "emergency programs" within a short period. As a result, Jérôme BEL adopts a fresh method of choreographic practice for this work, and turns some of his works into solo dance scores to be freely interpreted and performed by CHEN Wu-Kang. Unlike previous collaborations, Chen shoulders the major responsibilities of choreography, directing and performing in this work while having to overcome the time differences (Taiwan and France) to write and translate his own text (a nonstop process of Mandarin-English translation) within a limited period of time, engaging in an intensive process of collaborating with Bel against the clock via the internet.
About the Artist
CHEN Wu-Kang was born in Kaohsiung in 1978. In 2001, he started working as a dancer for New York-based choreographer Eliot Feld, which evolved into a twelve-year collaboration that had a tremendous influence on him. In 2004. He co-founded the dance company HORSE with his friends, for which he has served as the artistic director until today. In 2011, he began collaborating with artists from different fields to produce interdisciplinary works, including Successor that combined exhibition and performance as well as the serial improvisation project known as "Primal Chaos – Dance × Sound Improvisation." He is the recipient of the Taishin Art Awards – Performing Art Award in 2007, with his work Velocity. In 2009, he served as the dance director for the opening ceremony of the 2009 Summer Deaflympics. In 2012, he became the laureate of the Kurt Jooss Preis in Germany, winning the Grand Prize with his work 2 Men.
Jérôme BEL adopts a structuralist approach to create his work, foregrounding fundamental elements in theatrical spectacles and utilizing the distance produced by choreographic vocabularies to reduce his work to a minimalist form. Later, he shifted his focus on dance to a stage practice. His works have been featured or performed at various prestigious institutions, among which are Tate Modern, the 13th Documenta, Le Louvre, etc. He is the recipient of the 2005 Bessie Award in New York and the 2008 ECF Princess Margriet Award for Cultural Diversity. His Disabled Theater was selected into the Theatertreffen in Berlin in 2013 and was awarded the Swiss Present-day Dance Creation Prize.